Day For Life
10th December 2022
Day for Life
The Parish Pastoral Council have organised a "Day for Life" in St. Brigid's Church, beginning at the noon Mass on Saturday 10th December and ending at the noon Mass on Sunday 11th December.
It is a day of prayer that our society will respect, protect, love and serve life from the moment of conception until its natural end.
Everyone in the parish is invited to make a special effort to play a part in this day.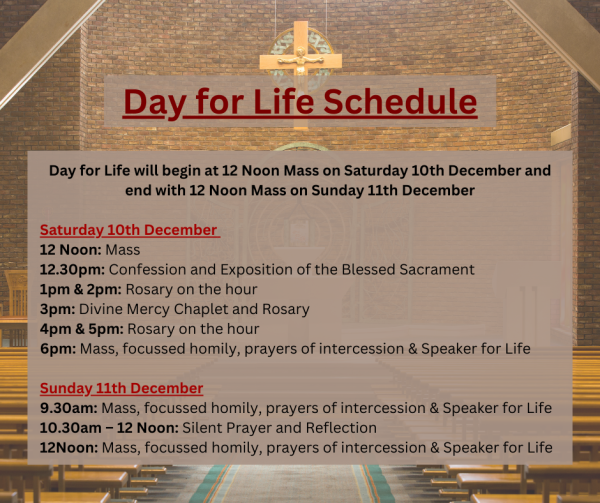 Event Categories