---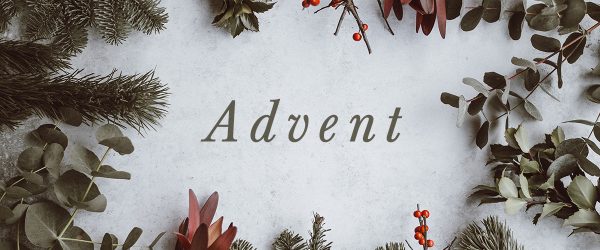 26th November 2022
Advent Day of Reflection: Facilitator Rev Ruth Patterson

Title: Adventuring into God. (Reflection on Luke 1 v26-56)

Date: Saturday 26th November 2022

Time: 2.00pm – 4.30pm

Venue: St Bride's Hall, Derryvolgie Ave, Belfast.

All are Welcome!
---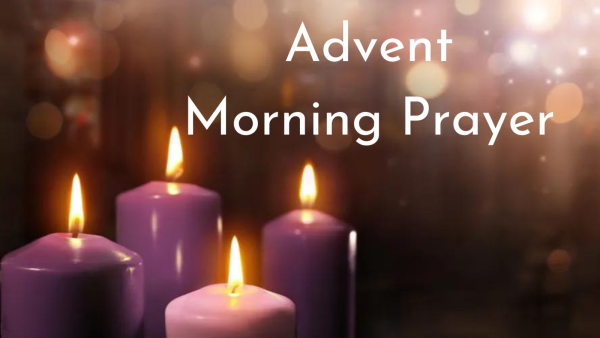 28th November 2022
After a break of 3 years we can now recommence morning prayer during Advent. Everyone is invited to journey through the Advent season commencing on Monday 28th November at 7.30am each weekday morning.

We will, once again, pray the Psalms in the morning office and reflect on the readings for Advent. We will meet in the church and probably in the side chapel, depending on numbers. This has proved to be an excellent way of preparing together for the Christmas season.
---
30th November 2022
Our Women's Prayer Group meets the last Wednesday of each month but for Advent we will meet weekly for 4 weeks, on 30th November, 7th, 14th and 21st December, at 7.45pm in No 40 Derryvolgie Ave.

This time of year can be particularly busy and stressful for women so why not come and join us for some quiet , prayerful preparation for Christmas. A time for you to just stop and find space to welcome our blessed Lord and to listen to what He has to say to us.

Everyone is welcome and please don't worry if you can't come every week, you will be remembered in our prayers.

Mary Carson 07718263019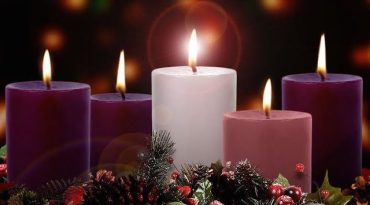 ---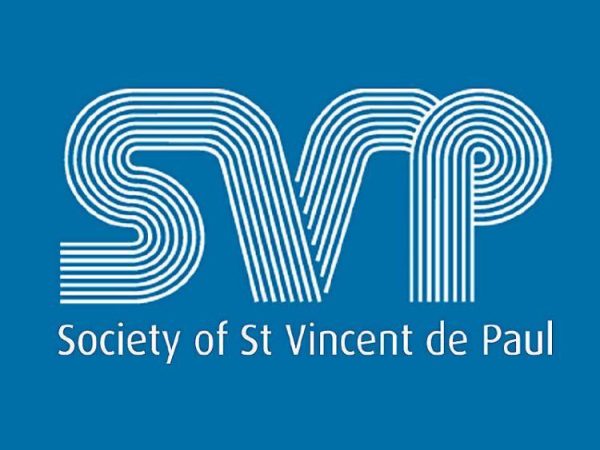 3rd December 2022
Society of St. Vincent de Paul

Annual Christmas Collection

The annual Collection for St Vincent de Paul will be held on Saturday 3rd/Sunday 4th December 2022 after all masses.

Gift Aid will add a significant amount to what you contribute at no cost to you. Gift Aid Envelopes will be available and distributed along with Standing Order forms this weekend and the coming weeks before Christmas

You can also donate online through your bank to SVP St Brigid's Conference. DANSKE BANK Account No: 41024701 Sort Code: 950132

Toy Voucher Collection

Further to our earlier notice and building on last year's success of giving toy vouchers to families. We would like to remind you, that in order to give families time to buy the toys they require we need to collect toy vouchers at the latest at the Masses on 3rd/4th December.

Vouchers will be distributed to families the week commencing 5th December.

Heating Donations

We have in the past also collected money for Heating and if you wish to provide for this purpose please put your donation, cash or cheques made payable to St Brigid's SVP and placed in an envelope marked Heating, to provide heat for a family over the winter. The rapid increases in cost of heating will leave many families unable to heat their homes, so any amount towards this would be most welcome

SVP Christmas Cards will be available from THIS WEEKEND

Thank you sincerely for your continued support.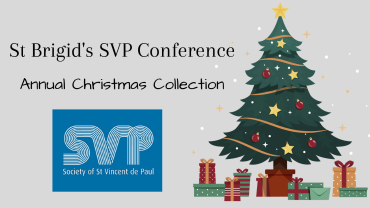 ---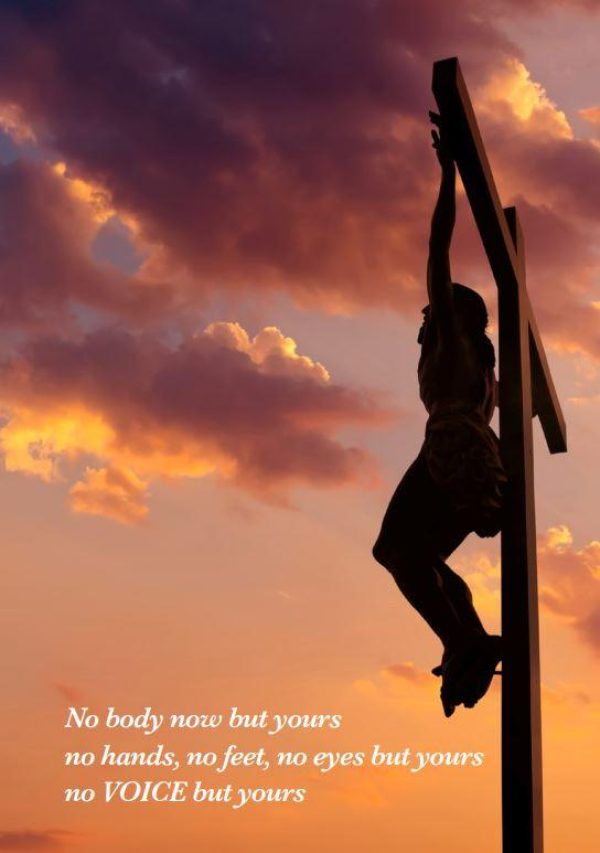 10th December 2022
Day for Life

The Parish Pastoral Council have organised a "Day for Life" in St. Brigid's Church, beginning at the noon Mass on Saturday 10th December and ending at the noon Mass on Sunday 11th December.

It is a day of prayer that our society will respect, protect, love and serve life from the moment of conception until its natural end.

Everyone in the parish is invited to make a special effort to play a part in this day.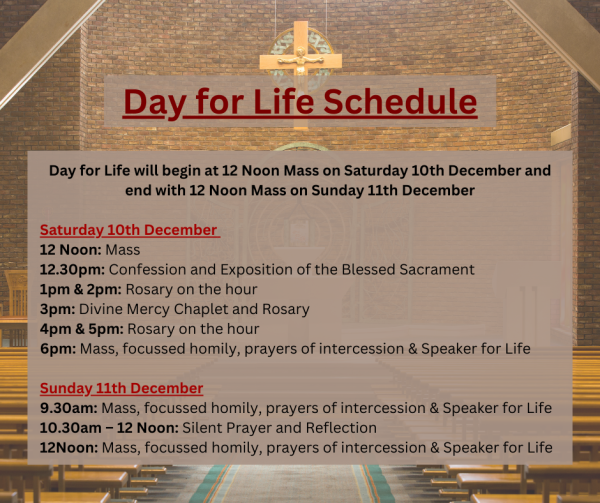 Event Categories